Welcome to the Eynesbury Heritage Trail. Here, we celebrate and interpret the wonderful heritage of this unique property and it's long, multilayered history.
A walk back in time
Numerous heritage buildings and structures can be found along our Trail. Many of these are testament to the well-preserved pastoralist history of the land, whilst others have been carefully refurbished and are in active use by the community who call Eynesbury home today. Whilst there are over sixty heritage listed sites on the land today, we have hand-picked the top sixteen which we believe will give you the best picture of the history and functioning of the land from the 1800's.
Whilst you enjoy our Heritage Trail, keep your eyes peeled for additional heritage features you may find dotted about the place. We also invite you to take in the many natural wonders that belong to Eynesbury along the way including the 288ha of beautiful Grey Box Forest (you must drive through this to visit) and the other conservation areas around the property.
Visit Eynesbury's Sales and Discovery Centre to grab a map and… "Enjoy your walk back in time". 
"The only way to experience Eynesbury in all its beauty and richness, is to visit. Most people find they don't want to leave. Because it's one of those magical places that invites discovery, as well as making you feel instantly welcome. Today, we are thrilled to acknowledge the heritage of this fabulous land through the long-awaited launch of Eynesbury's Heritage Trail."
Steve Hooker,
Resimax Group CEO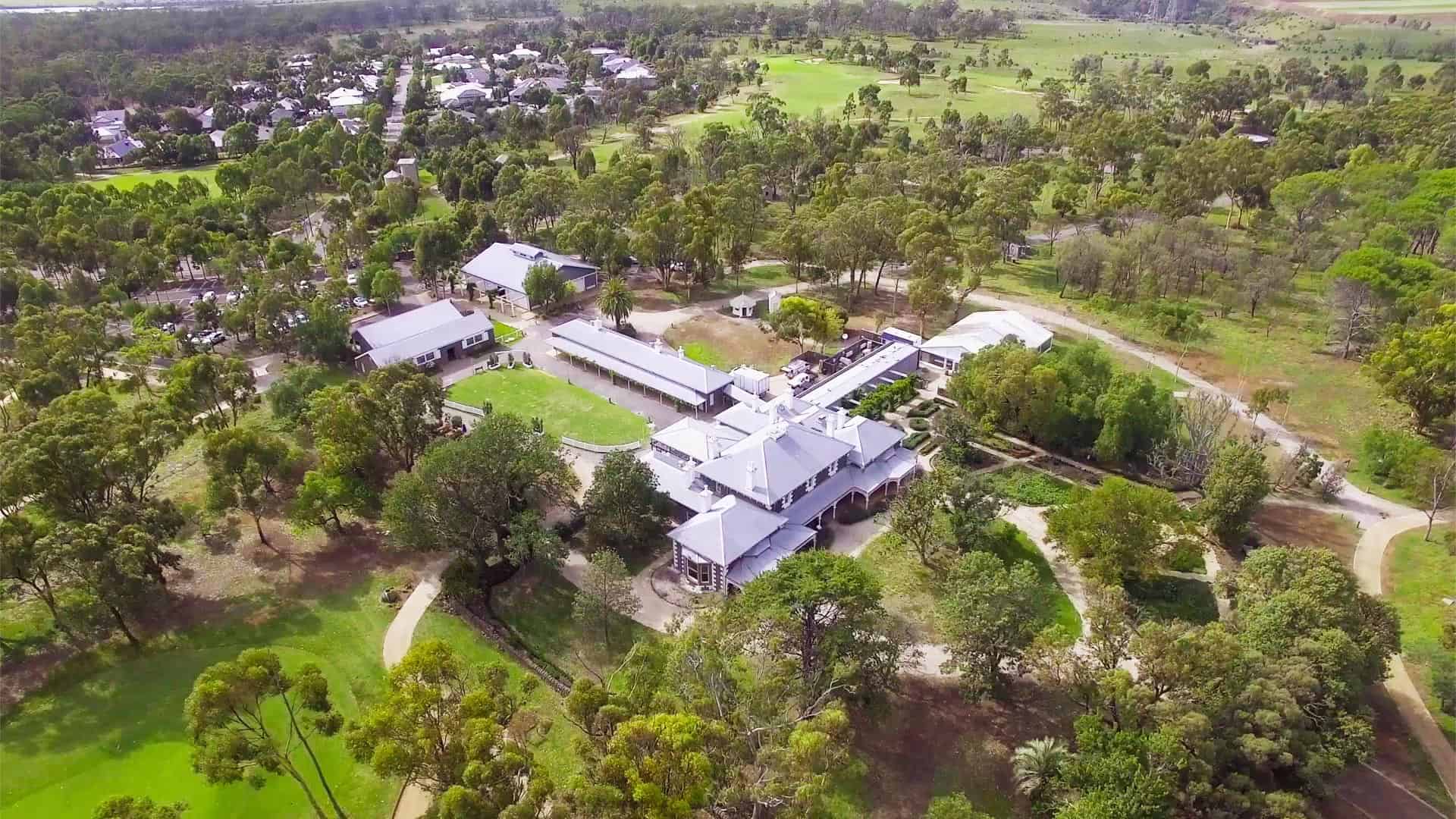 ALL ABOUT EYNESBURY
Surrounded by 288-hectares of Grey Box Forest, Eynesbury is a fully contained world. With a community of nearly 3,000, with so much on the ground already.
And it's just 40 minutes from Melbourne's CBD. Visit our friendly peacocks and discover our beautiful wildlife & waterfall, or enjoy a round of golf on our 18-hole championship course.