AN ENCHANTING WEDDING VENUE
Just 40 minutes from Melbourne's CBD nestled amongst 288ha of native forest, you'll find a truly memorable setting to create an unforgettable experience from as little as $77 per person.
Eynesbury's historic homestead (1872) has been stylishly renovated with striking décor and an impressive new restaurant and bar, all whilst retaining the elegant and alluring charm of the original estate. The carefully restored stately rooms, beautifully manicured gardens and dedicated wedding marquee provide you with the perfect opportunity to bring your own unique vision to life. All of this and more, set against the stunning backdrop of our pristine natural surroundings, ornamental lake, heritage buildings and state-of-the-art golf course.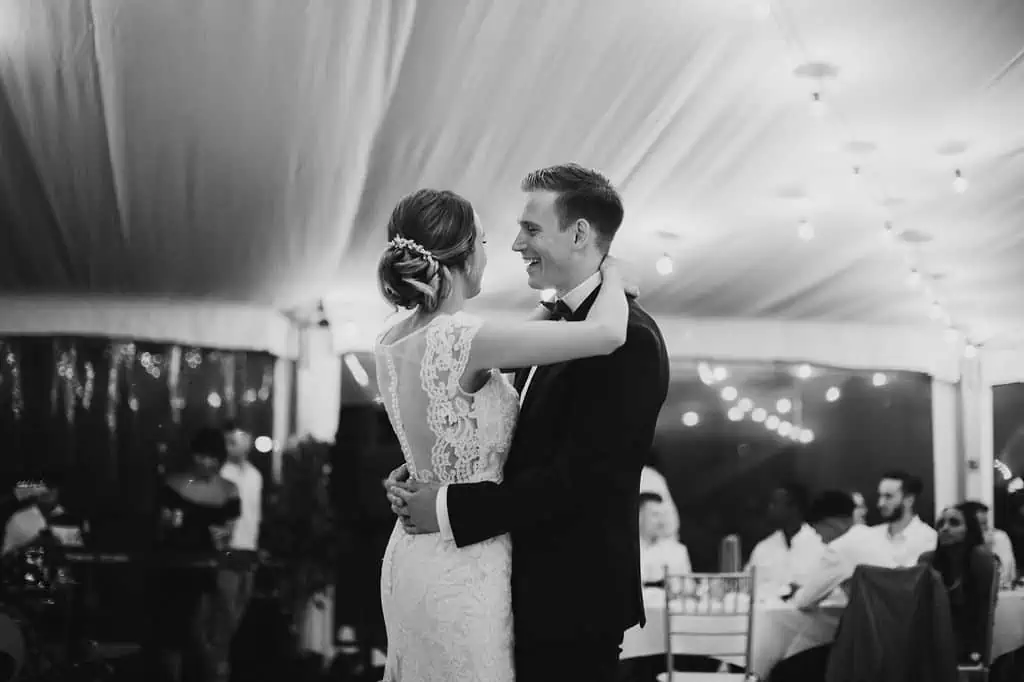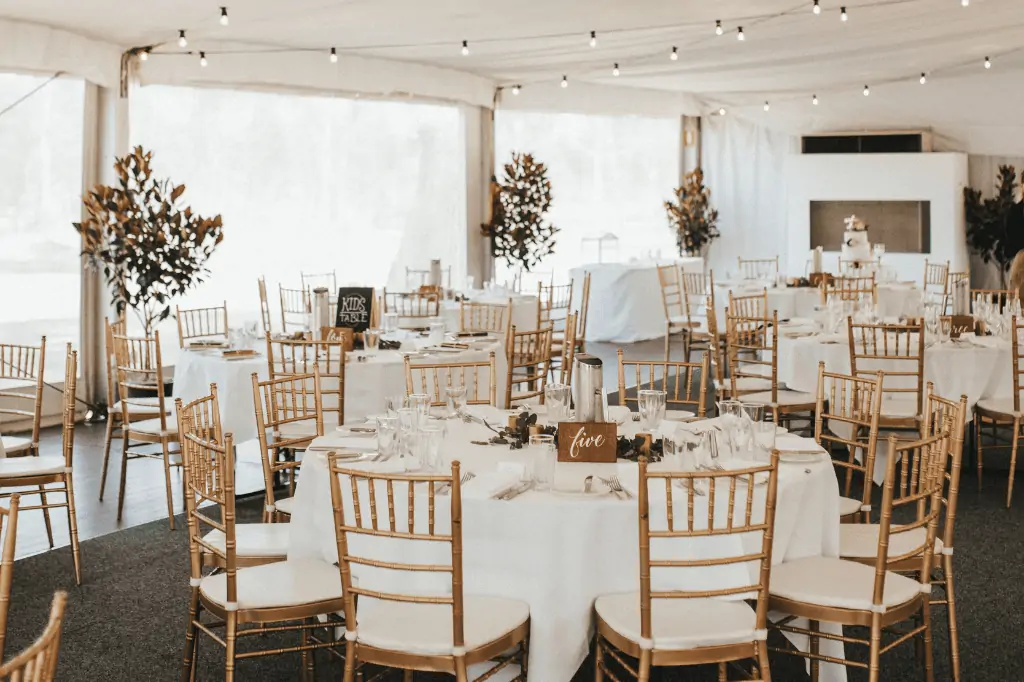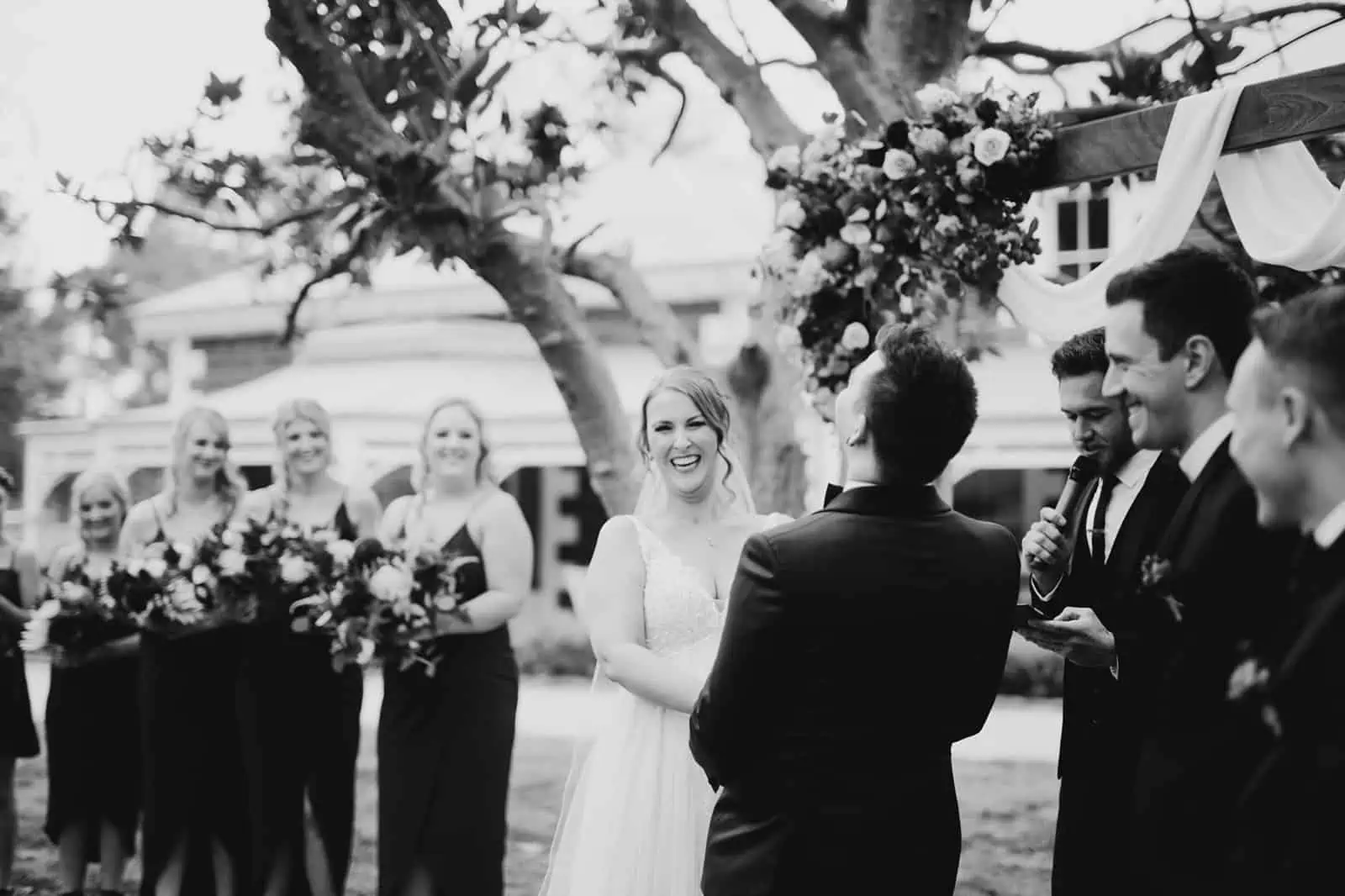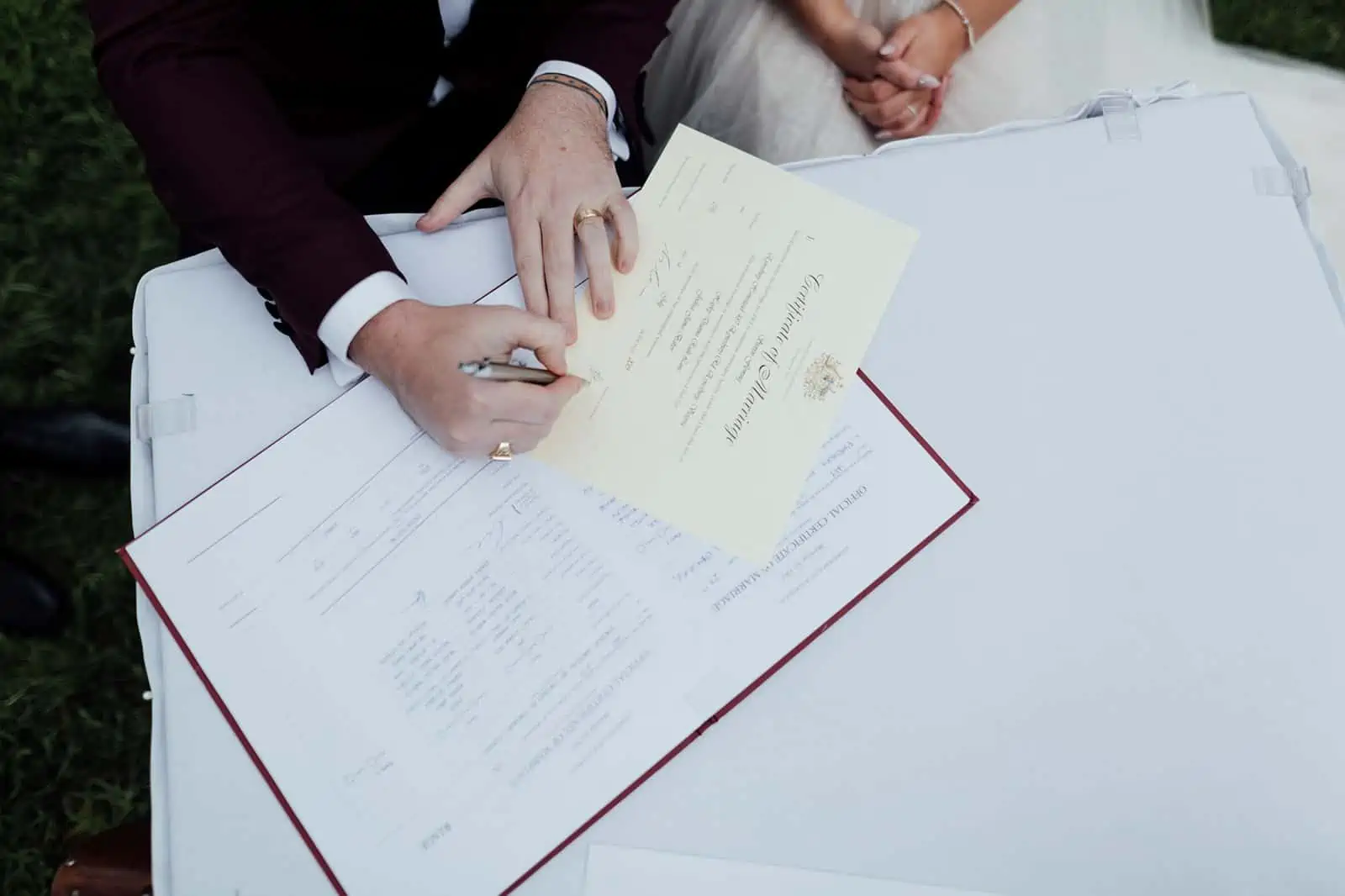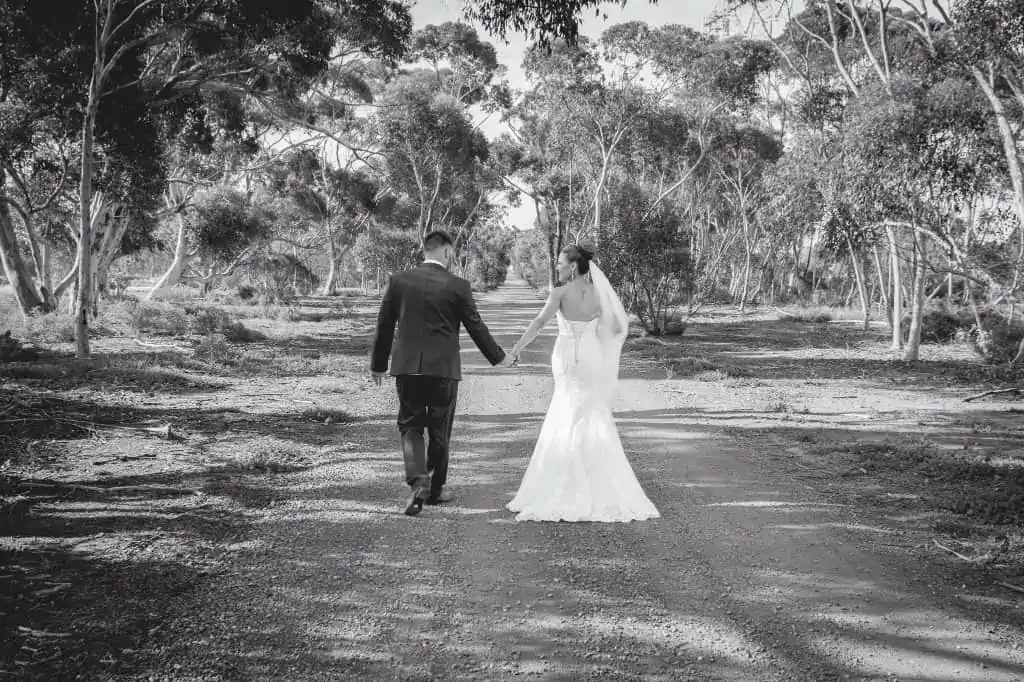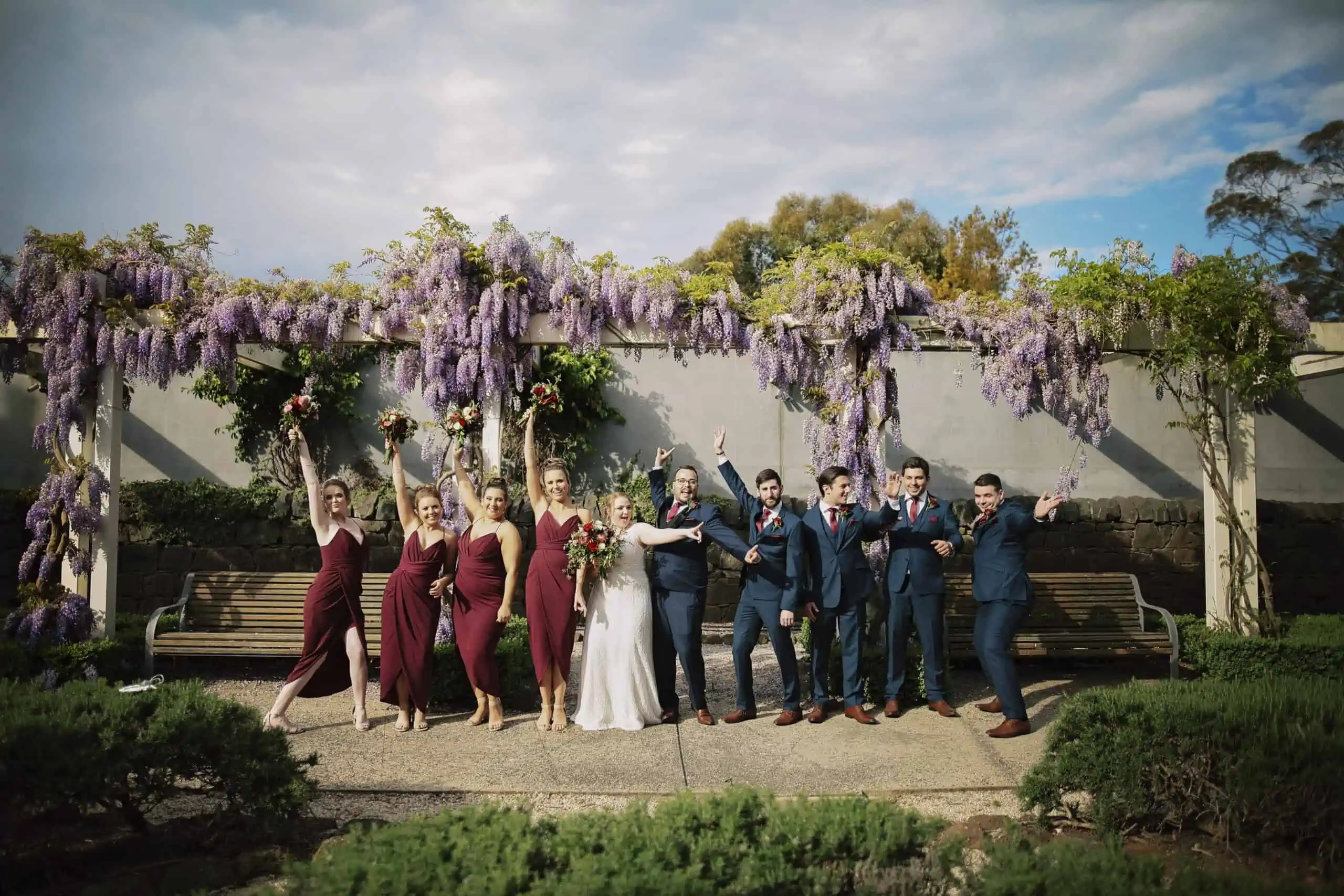 Our Wedding Venue
Eynesbury certainly is one amazing place. And what makes it so beautifully unique is its allowance to curate a truly personalised experience for your special day. Whether you're looking for an indoor or outdoor wedding venue, something intimate or grand, modern or traditional – we can accommodate this and many other special touches you may be after. Our experienced and dedicated wedding team will work with you every step of the way to seamlessly tailor the beautiful and unforgettable experience you are looking for at Eynesbury.
Enquire Now
What makes Eynesbury special
The magnificent Eynesbury Homestead is a true destination in itself. Built from hand-crafted bluestone almost 150 years ago, it stands testament to the Eynesbury spirit. From the impossibly high ceilings, to the multitude of open fireplaces and the enormous billiard table, everything about the homestead is grand.
Eynesbury has a long, multi-layered history. A history that's rich in people, pride of place and a proudly independent community spirit. Firstly, there's the well-preserved pastoralist history and the numerous heritage-listed buildings. Then there's the natural history - the story of the land, plants and animals that call Eynesbury home.
Eat. Drink. Chill. Ms Peacock is all about celebrating those three beautiful words. Tasty food, awesome drinks and all in an amazing setting. We call the totally reimagined Eynesbury Homestead home.
Steeped in history and surrounded by magnificent gardens, the dedicated marquee is a stunning location for your wedding. It provides a blank canvas where you can create something truly unique.
Surrounding the homestead are the beautifully landscaped gardens, expansive lawns and variety of heritage listed buildings, including the old bluestone stables.
Eynesbury presents so many possibilities to make your wedding ceremony strikingly memorable & intimate. Whether you're arriving by classic car or walking with a loved one from the Homestead's grand front entrance, Eynesbury`s manicured grounds, sweeping lawns and towering gums, provide a beautiful setting for your wedding ceremony and photos.
Eynesbury itself abounds with many species of native plants, trees and animals, including many varieties of birds. In fact, we can't possibly do justice to the natural wonders that Eynesbury offers because like with everything at Eynesbury, there's plenty waiting to be discovered.
The Wedding Marquee
Situated immediately adjacent to the Eynesbury Homestead and formal gardens, our dedicated wedding marquee provides ample space and great flexibility with seating and floorplans.
Sit-down Max 150 guests
Cocktail Max 200 guests
Major Tom Room
This grand and imposing room in the Homestead has been used for celebrations and formal occasions since the 1870s. The huge windows look out onto the formal gardens and majestic front veranda.
Sit-down Max 32 guests
Cocktail Max 60 guests
Your Wedding Ceremony
Eynesbury presents so many possibilities to make your wedding ceremony strikingly memorable. A perfect expression of you and your special day.
Standard ceremony inclusions:
32 white wooden garden chairs for guests
White skirted signing table and two garden chairs
Speaker with microphone
The use of the Eynesbury Homestead and grounds for photography (Photography policy applies)
Food Packages
Formal Dining 
Each part of the meal is presented to your guests while seated, seamlessly blending tradition and classic elegance.
Family Style 
Providing the perfect icebreaker, shared plates encourage guests to interact and engage with one and other.
Cocktail Style
This package is perfect if you want to avoid the intricacies of seating plans. The result? A more relaxed reception, yet super elegant and stylish.
Instagram Wedding Gallery
Beyond our Wedding Venue
Situated in and around the historic homestead, Eynesbury offers a choice of distinctive event spaces. Along with the dedicated event marquee – nestled in the superb gardens – there are five stately rooms in the Homestead available for events. Varying in size, these themed rooms offer beautiful settings with unique outlooks onto the gardens and golf course.
Exceptionally popular with weddings, our dedicated event marquee is situated immediately adjacent to the Eynesbury Homestead. Providing ample space and great flexibility with seating and floorplans, it's ideal
for large events. Importantly, it feels immediately connected with the surrounds, homestead and whole unique feel of Eynesbury.
Since the 1870s, this magnificent room has served as a venue for celebrations and formal events. This is a room that echoes with good times and laughter. The expansive windows offer breathtaking views of the formal gardens and majestic front veranda. Every aspect of this room is refined and impressive.
If the truth be known, this room was originally the Homestead's
dedicated card room. Today, with its custom wallpaper, book-lined walls and cosy atmosphere, it provides an intimate and elegant setting for smaller events.
Feel like taking a trip back in time to the 1880s? Well, this elegant and grand room instantly transports you there. Featuring an epic full-size billiard table, the décor and furnishing of this room remains virtually untouched. With majestic windows and plenty of grandeur, The Billiard Room is perfect for cocktail parties.
Once the formal reception room for Eynesbury Homestead visitors, this room pays homage to the rich colonial heritage. With a custom wallpaper feature, inspired decor and views across the shady veranda, the Traveller's Room is at once exotic and comfortable.
The Sun Room looks out onto the majestic gardens, the stone ha-ha wall and manicured golf course. It's a stunning outlook. The Sun Room is spectacular with its custom wallpaper, collection of indoor plants and distinctive furnishings. We highly recommend this room for afternoon events and meetings.